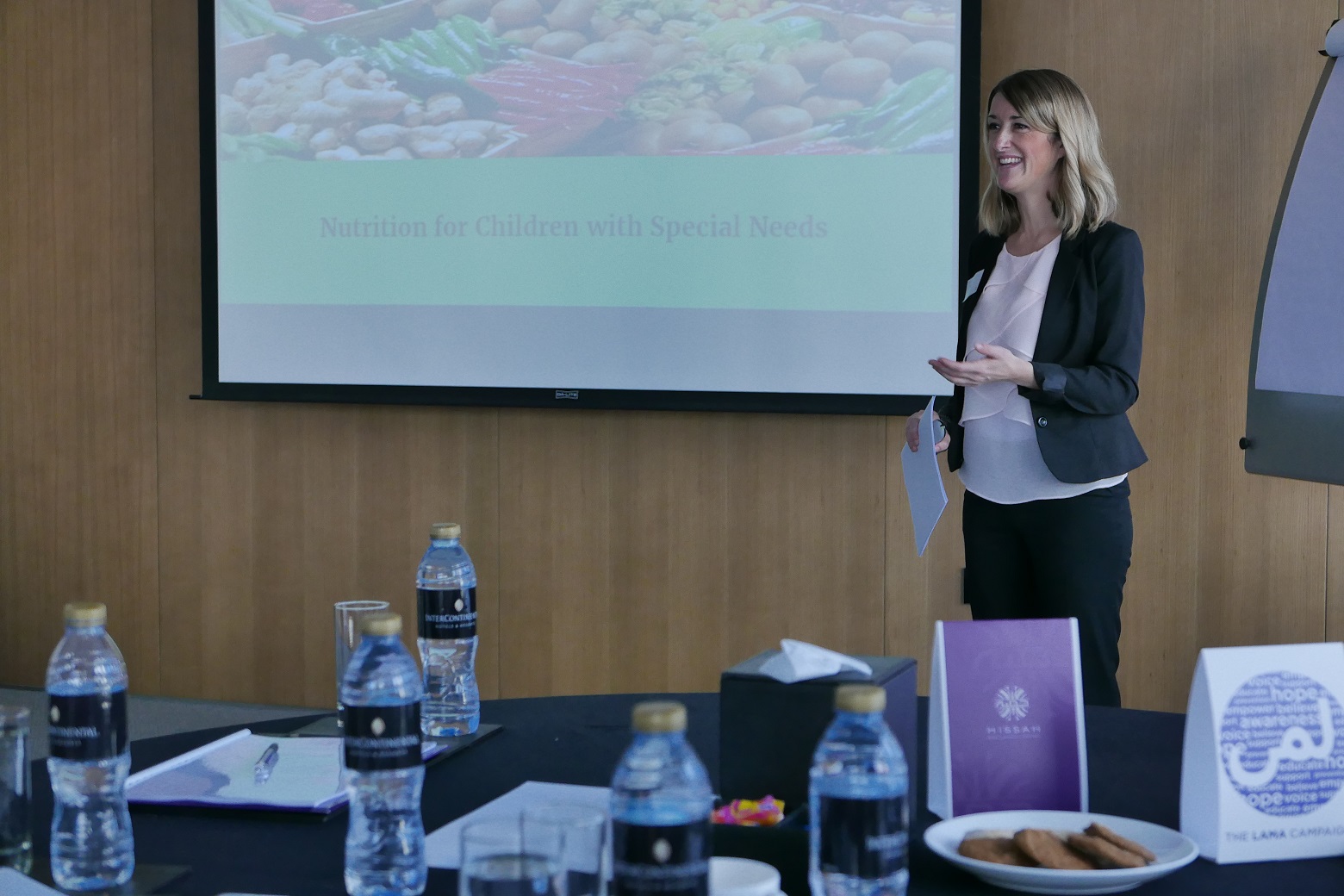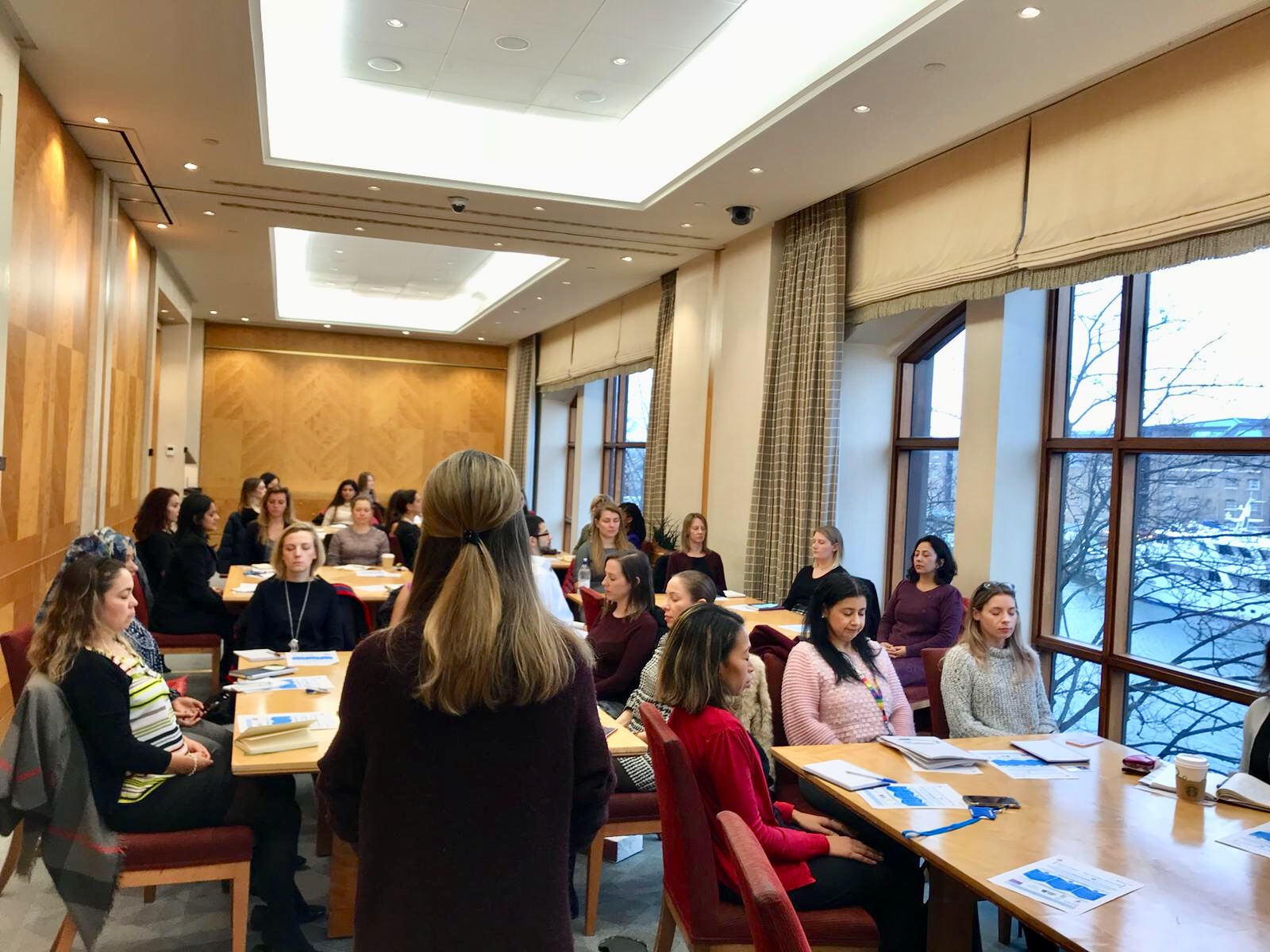 Sarah is a sought after wellness speaker for corporate events and workshops.  She speaks on a wide variety of topics but some of her most popular talks are listed below.  Whether it's a keynote speaker for large conferences or a breakout session in between various workshops, Sarah can always adapt her talks to fit your specific needs.
MANIFESTING AND YOUR SUBCONSCIOUS MIND
Learn how to train your subconscious mind and change your life by releasing bad habits and habitual programming.  Whether you want to attract new experiences, relationships or a greater sense of wellbeing, this talk will show you how.  Explore how the Law of Attraction works in this interactive  workshop which involves free flow writing and working through powerful questions to articulate your vision and purpose.  (55-70 minutes)
"We were so fortunate to have Sarah lead us in a Manifestation workshop at Barclays at the start of the year.  It was the perfect way to complement the annual objective setting process by introducing a new integrated approach.  We were able to take some time out to create a vision for the coming year,  and with Sarah's guidance identify and breakthrough any limiting beliefs and also learn new tools to implement in our daily lives to make our visions a reality.  Sarah was completely supportive, nurturing and inspiring in helping us along the journey!"
Jana B.
Barclays
EMOTIONAL EATING
This in depth workshop that shows us how food can be our greatest teacher.  Whether you eat when you're bored or eat to relieve stress, most people don't always eat just to satisfy physical hunger.  Emotional Eating is using food to make you feel better.  We explore why diets don't work and how to overcome fear of food and body image.  Learn effective techniques to support your physical and emotional wellbeing so that you can build a healthy relationship with food.
"Thanks to Sarah, I now look forward to meals! I have been trying to lose weight for as long as I can remember and could never understand why it wasn't working.  I didn't realise that I needed to clear deep subconscious belief systems.  Her warmth and energy was exactly what I needed to help me work through this".
Hannah P.
Restaurant Manager
MONEY AND ABUNDANCE
This is a 2 part workshop series designed to transform your money mindset.  Discover how your early stages of life have often set the tone for the way you deal with finances, without you even realising.  If you saw your parents or other adults in stressful financial situations, your subconscious mind will often equate stress with money, therefore causing you to repel money as an adult.  This workshop is transformative and will deepen your relationship not just with money, but with all areas in your life.
"I call Sarah the money expert!  I have always had a fear of money and her light hearted approach was a perfect way to help me understand the psychology behind our relationship with money.  The best possible way to spend my lunch break."
Adam K
IT Specialist
PHYSICAL AND MENTAL HEALTH AT OUR DESKS
This is the perfect workshop for a lunch hour or a short session in the middle of the day.  Sarah explains how the body and mind react when we sit at our desk for long periods of time, then provides 3 main ways to counteract these negative effects through movement, deep breaths and conscious thoughts.  First, learn simple "Chair Yoga" exercises you can do at your desk to improve your posture and decrease aches and pains.  Next, examine various breathing techniques that help to reduce stress and improve energy levels.  Lastly, take a deeper look at how the mind works and explore how particular thoughts can either work for or against us.  Leave this workshop feeling calmer, refreshed and motivated. (20-30 minutes)
"We had a chair yoga workshop during a team meeting and I can honestly say that it was a great way to keep us energised but also thoroughly relaxed.  Sarah was extremely attentive to our needs and explained what we were doing and why we were doing it which helped us to gage with the session more.  An enjoyable experience and we can't wait to book her again for our large annual conference!  Thank you Sarah."
Kayla
Sumitomo Group
HEALTHY LIVING
Healthy eating can stabilise your energy, sharpen your mind and balance your mood.  While the media can make it challenging to get us to eat well, there are steps we can take to instil healthy eating habits.  By encouraging nutritious meals, we can stack the odds in our favour and prevent diseases such as diabetes, cancer and heart disease.  Find out how you can introduce more detoxifying foods into your life through simple and practical tips.  (45-60 minutes)
"After doing yoga with Sarah for years, I decided to explore her expertise in nutrition.  I wish I had done it sooner!  Healthy eating often seems boring and overwhelming, but Sarah makes it easy and fun.  Her upbeat personality kept myself and my whole team engaged for the hour talk.  We all have more energy and can't wait to have her back again."
Andy
Deloitte
Book Sarah for your next event!  Click below to arrange a call to discuss various options for your company.  Depending on the size and theme of your event, she will design an experience to create lasting change within the organisation.