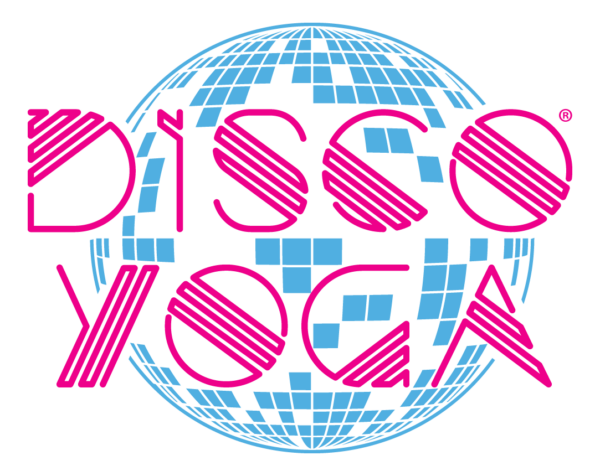 Disco Yoga® is THE way to connect with and energise your team this season.  For the past 8 years, it has been a top choice for companies looking to engage and motivate their employees.  Your team will leave feeling refreshed, inspired and more connected. Perfect for team socials or break out sessions at large conferences!
Disco Yoga® stretches and strengthens the body, while also calming the mind. It soothes away tensions from home or office working, alleviating aches and pains from sitting at desks all day. It releases stress by relaxing the nervous system, and brings that much needed extra ingredient – laughter!
This unique experience comes with a dynamic hosting duo – experienced yoga teacher Sarah Hunt and DJ Darlo. Together they guide the group through blissful, energising yoga sequences set to an uplifting mix of disco classics, all designed to rejuvenate your mind, body and soul.
Disco Yoga® has been featured in The Telegraph, Grazia, Women's Health, Glamour Magazine and Evening Standard to name a few and have worked with a huge array of corporate clients including Meta, Halifax, GlaxoSmithKline and LinkedIn.
"Disco Yoga is the best virtual team building activity I've found.  It was a huge success at rebuilding the interpersonal connectivity which we all missed from home working.  The delivery was flawless and I wholeheartedly recommend this activity for any manager who wants to energise and invigorate a geographically dispersed team"  Mairead, GSK
"There's no denying the benefits of yoga but whack in some 70s tune, some sparkle and two charismatic and cheerful leaders and you've got the best-feel good activity for yourself or to enjoy with others. Do it for exercise, do it to dance, just make sure you DO IT!" Stephanie, Facebook
No experience necessary, all levels welcome.