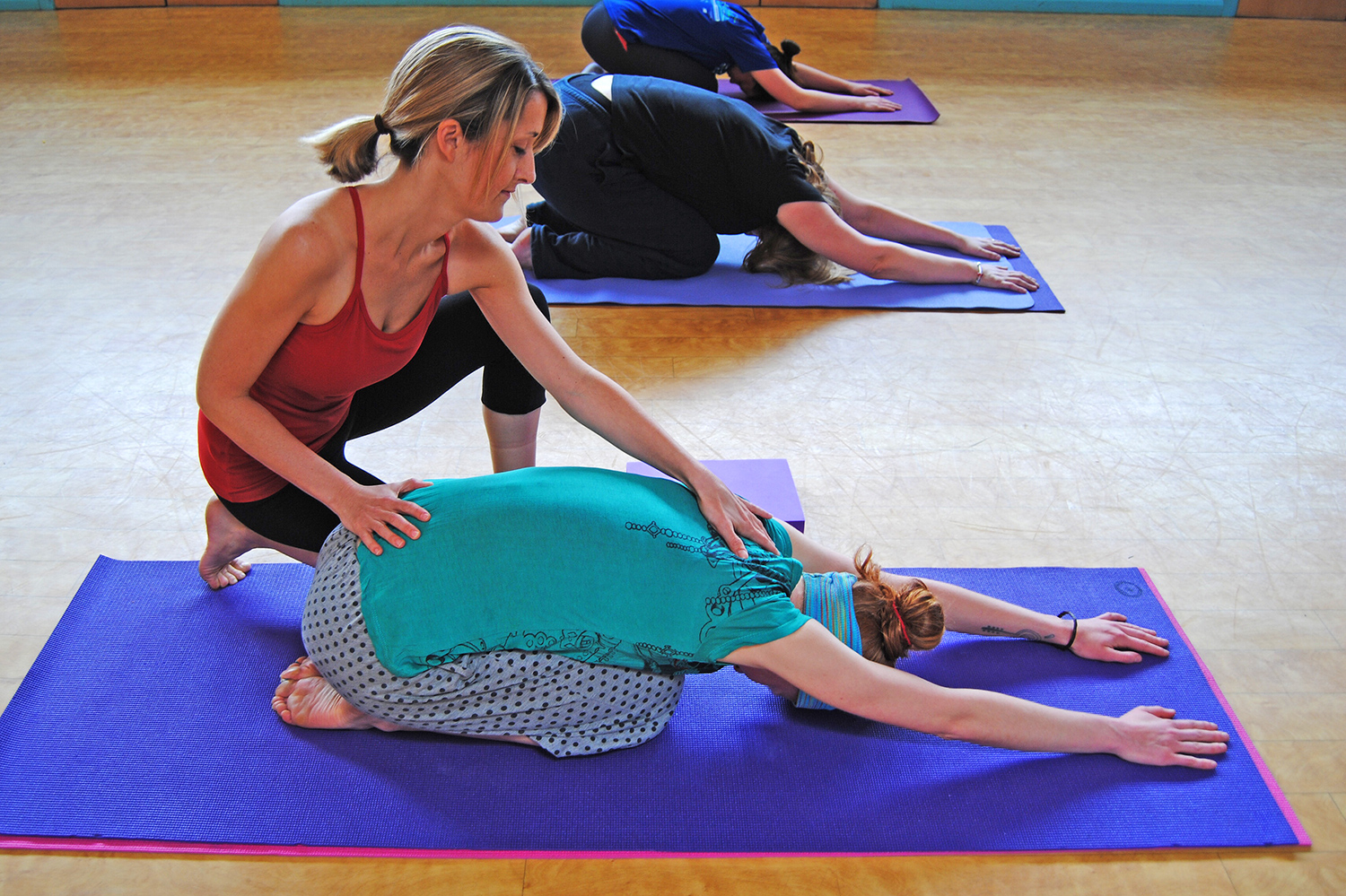 YOGA IN THE WORKPLACE
Long hours, commuting, sedentary desk jobs, poor sitting postures and irregular eating habits all contribute to a stressed and inefficient workforce.  Yoga in the office is a great way to address these issues!  As anxiety, depression, sick days and obesity are increasing, it makes sense to invest in corporate well being.
I teach corporate yoga classes throughout London to a variety of well known companies.  Classes can be scheduled early morning, during lunch hours and after office hours, either as a taster session, weekly occurrence or yearly one off.  Key benefits include higher staff retention, enhanced motivation and creativity, reduced absenteeism and a greater sense of team and work morale.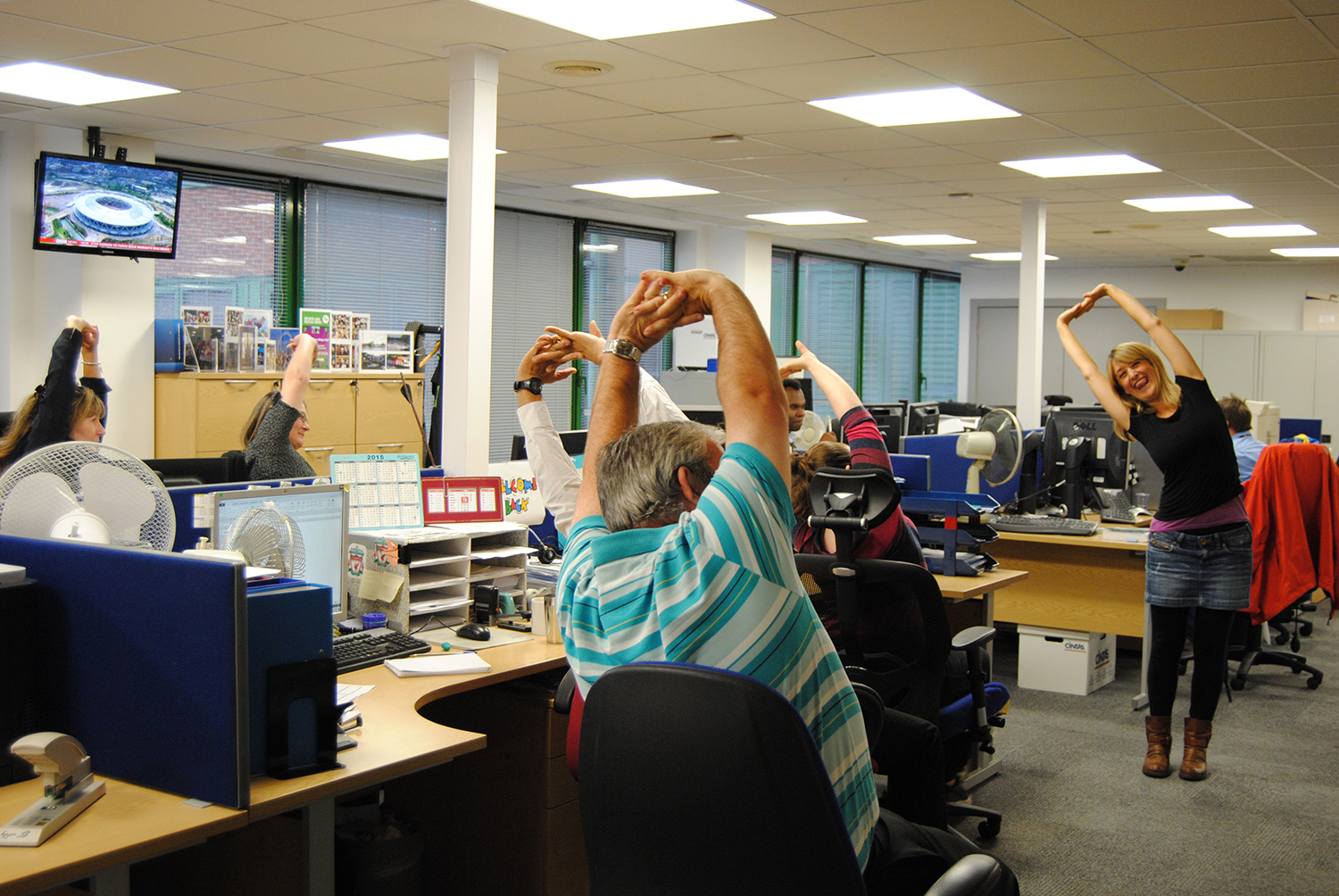 It is a real joy having a yoga class with Sarah.  Whether in the office or the park, yoga before our work day gives us a much needed boost and the head space to help us through the day.  She always listens to our needs at the start of the class which has brought our colleagues closer together. She really has been a calming influence in my life. I always leave her classes feeling refreshed and energised.  Highly recommended!
Gemma
Senior Designer
Fitch
For the past 3 years we have been having Sarah teach yoga to our head office and this has turned out to be a great success.  She helps us to unwind after a busy day and teaches resources that can be used during the work day to eliminate stress.  Her class has been great for team bonding and overall Sarah has been a brilliant asset to our workforce.  She is calm and always upbeat, and also there for advice when we need it.  I genuinely couldn't ask for more in a teacher.
Lynda
Accounts Manager
William Hill
If you want the best, most personalised yoga classes, Sarah Hunt is the one!  Workplace, home, backyard…or construction site!  She'll leave you with a smile etched on your heart and a deep sense of lightness.  We now think of Sarah as one of the staff.  Can't recommend her enough!
Manpreet
Environmental Consultant
Global Generation
Yoga with Sarah was an instant hit in our office. While colleagues were initially nervous about getting into downward dogs in front of each other, Sarah put everyone at ease. She was encouraging and supportive, as well as accessible and enthusiastic.  Sarah's great strength is being able to vary her teaching style and approach to accommodate both beginners and seasoned yogis, all while keeping the atmosphere light and fun!
Brhmie
Senior Researcher
RSA
I worked with Sarah to get fit enough to ride a bike 550 miles in 5 days.  Having done no exercise for 20 years, her brief was simple – get me fit enough to get up hills (and no yoga chanting nonsense!)  She came to the office and we worked out in a meeting room 3 times a week for 3 months.  It was exhausting but it did the trick and I managed the ride with very limited training other than yoga with Sarah.  She was an outstanding professional and I never would have managed the ride without her training and support.  She was an absolute pleasure to work with and I now consider her a very good friend.  I highly recommend her to anyone who is looking to get fit in a fun and effective way.
Andy
Partner
Deloitte