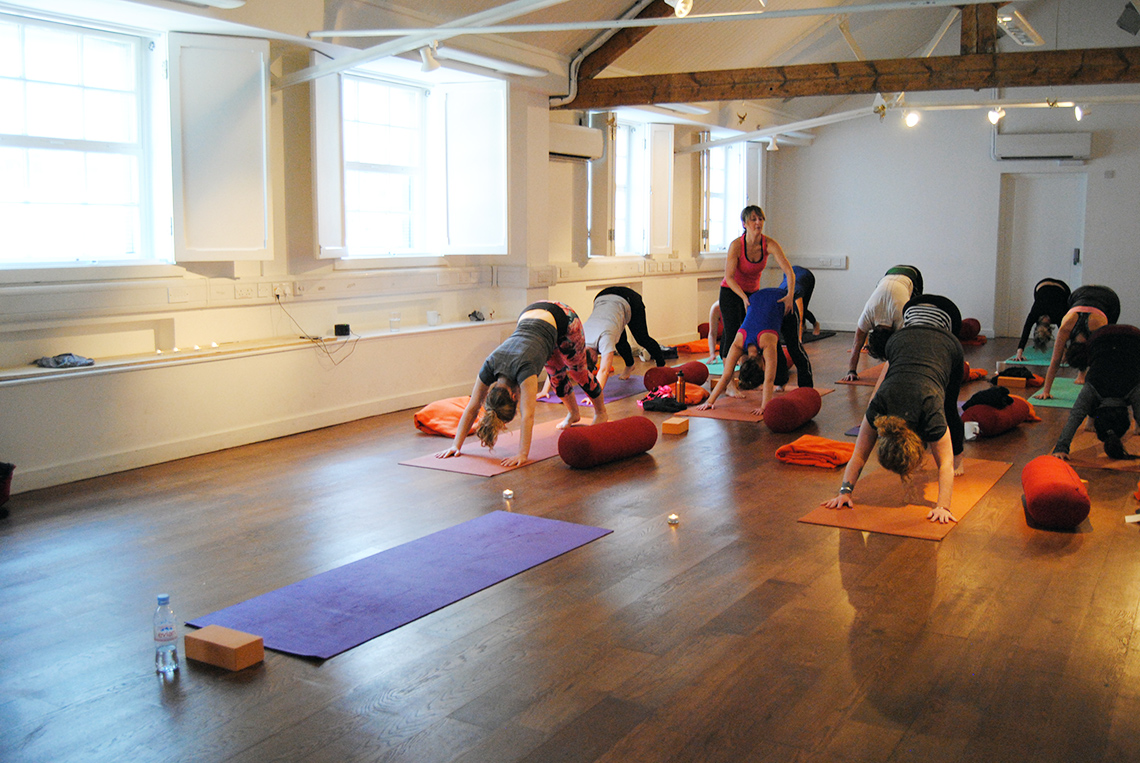 One of my long time students has described my classes as "physical, physiological and spiritual joy – you come and go within an hour and have had dance parties, deep stretches, therapy and intense chill out time".
The classes I hold throughout London are an incredible way to connect with yourself as well as the community around you.  It's common to meet like minded people in this warming community and sometimes even finish the class at a local pub with the new friends you've made in class.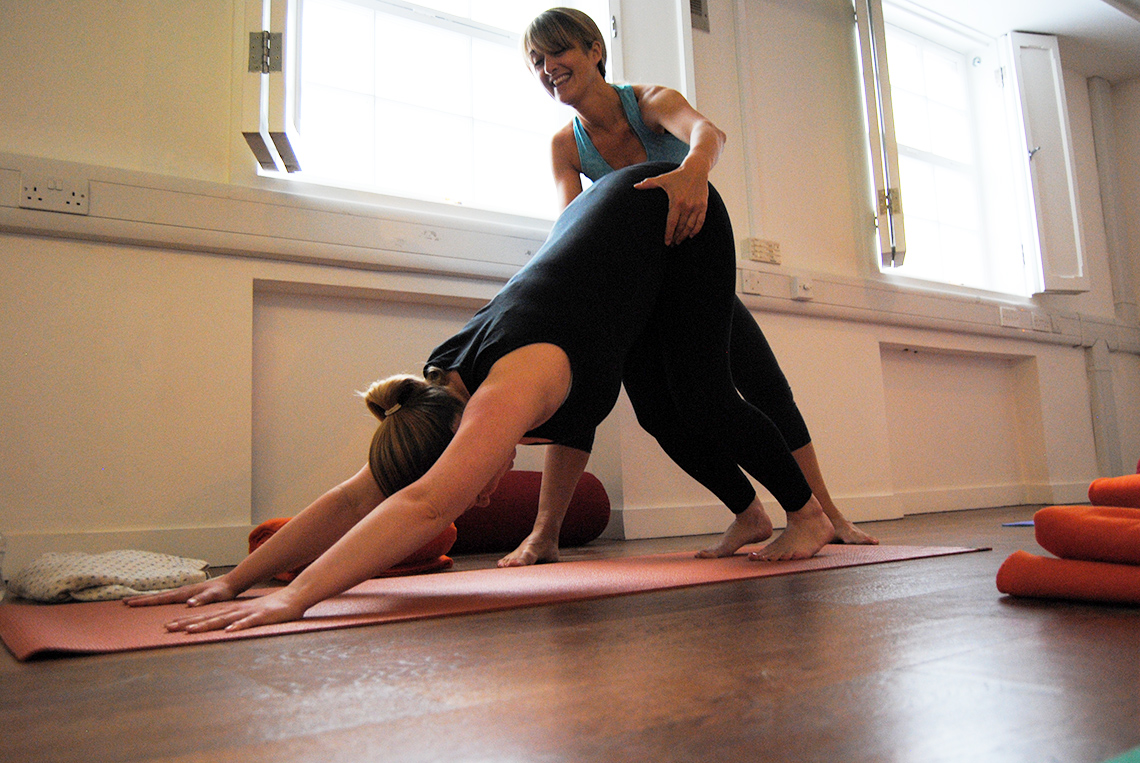 *Sarah is currently on maternity leave and is taking a break from the following classes.  Contact her for private lessons*
Monday
7:30-8:30am
Vinyasa Flow
Good Vibes Studio, Fitzrovia, London
"I love starting the week with Sarah's 7:30am Monday class.  It's the perfect way to blow away the cobwebs from the weekend and start the week positively and revitalised. She is a wonderful gentle leader and oozes health, energy and equilibrium. Can't recommend her classes enough."
Jessie Simmons
Photographer
Monday
12:45-13:35pm
Vinyasa Flow
Good Vibes Studio, Fitzrovia, London
"Thanks to Sarah, I now look forward to Mondays! Her class totally sorts me out and I always leave feeling cleansed. I love the energy she bring, the music she plays and the joy she spreads!"
Sara Wilson
Director
Wednesday
12:45-13:35pm
Vinyasa Flow
Good Vibes Studio, Covent Garden, London
"Sarah's class is a weekly highlight and the boost I need in the middle of my working week.  I come away from her class feeling energised and jolly…ready to tackle the rest of the afternoon.  The best possible way to spend my lunch break."
Hannah Pierce
Restaurant Manager
Thursday
5:30-6:30pm
Gentle Flow Yoga, St Joseph's Hospice, Hackney, London
"Sarah's yoga class on Thursday evening is lively, fun and informal.  She brings a creative flair to her teaching and has us all laughing throughout the class.  It's the perfect way to get rid of the stress of the week and start the week feeling refreshed, restored and renewed.  I've tried many other yoga classes and none compare to Sarah's."
Noleen Turner
Marketing Manager
Sunday
9:30-10:30am
Power Yoga, YMCA, Crouch End, London
"I find Sarah's Power Yoga class energising and a kick start for the week. I love her relaxed approach although it doesn't mean it's easy. Before I discovered Sarah I thought yoga wasn't for me but I've been going to her classes regularly for 3 years!"
Eve Chung
Architect
I teach a small number to public group classes.  The remaining time slots are currently saved for private group sessions at your home, office or special event.  A themed yoga session is great for birthdays, hen dos and leaving parties.
NEW THIS YEAR – DISCO YOGA!
If you want a fun and exciting twist to your regular yoga class, this is for you!  Here's what one of the regular Disco Yogis has to say about it…
If you like disco music and if you like to breathe and bend and stretch your body, then you must come to Sarah's awesome Disco Yoga class.  It's a boutique class that incorporates laughter, booty shaking and the odd vocal outburst in a seamless session of flow style yoga.  Sarah is an energising and easy going teacher whose class is always friendly and full of positive energy.  Perfect for people who like their yoga served up with a hearty helping of fun!  It's a collaborative practice where song choices as well as body/mind/soul requests are all taken on board.  Lots of energising sequences while disco tunes are playing alongside…it doesn't get much better than this!  The most fun and funky yoga class you will ever attend!