Disco Yoga® is a brand new yoga class inspired by a new generation of 'mindful drinkers' as well as those who simply want fitness to be fun and uplifting! It's for people who love to train hard and party hard, disco lovers, yoga aficionados and first timers looking for a new way to unwind and socialise!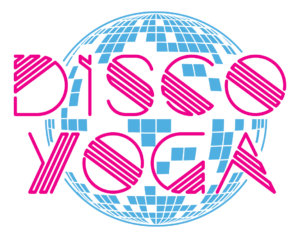 Our mission is to never take life, disco or yoga too seriously.  Disco Yoga® will get you moving, dancing, laughing, chatting and connecting.
Don your spandex and pile on the glitter, it's the most glamorous and fun way to bend and stretchl. Blissful, energising sequences to a glorious mix of disco classics will rejuvenate your mind, body, soul, reboot your body and take you to Boogie Wonderland.
After the class you can reward yourself with a super tasty, superfood cocktail, and get to know your classmates.  It's Raining Zen, Kale and the Gang and the Disco Inferno are just some of the disco twisted cocktails on offer each week.  Each drink offers extra health and beauty benefits provided by their natural superfood ingredients.
With love, light and laughter, get ready to groove your way through the week with Disco Yoga®.
No experience necessary, all levels welcome.  Ticket price includes 1 free post class disco themed cocktail or mocktail.
Cocktail Sample List:  Kale and the Gang / Disco Inferno / It's Raining Zen / Sister Sledgehammer / Blame it on the Blueberry / Nam Ice Tea / Tequila Sun Salutation / Hot Stuff / Going Coco Down in Acapulco
Ticket price: £16
TRAPEZE BASEMENT BAR
89 GREAT EASTERN STREET
SHOREDITCH, LONDON